An Arcade
Arcades, especially at night, can be a flurry of bright, colorful neon lights. This makes them prime photoshoot locations, especially if you want to get a bright, retro vibe.
Cats
Cats are pretty awesome for a lot of reasons. But one thing is for sure- they're awesome at being photogenic. If you have a cat available, maybe consider taking a few shots with your pet!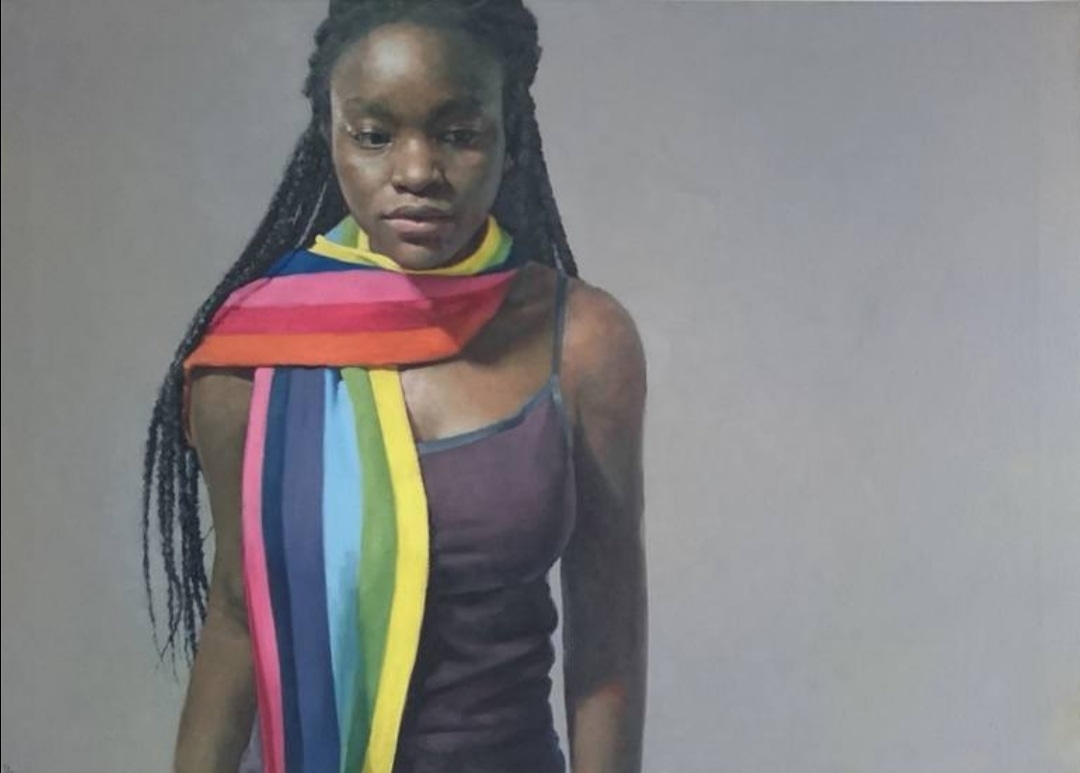 Rainbow scarves and accessories
Rainbow accessories create a wonderful pop of color that creates a lovely focal point in your portraits or shots.
Roller Skates
Roller Skates are a great way to give your photoshoot retro vibes! Plus, roller-skating rings tend to have fun, bright neon lighting that also adds to the shots.
Bubbles
Bubbles can make for beautiful, care-free and whimsical looking shoots. Just have your subject blow a cloud of iridescent bubbles that catch the light and you've a cute shot!
Mirrors
Mirrors can create an interesting perspective with which you can play with in your shots. They can also contribute to making the photo look more dramatic. The only cons is you've gotta make sure that the angle you come at the mirror with, doesn't reveal you, the photographer, unless that's a specific affect you want to obtain like in the example above.
Instruments
Yet another item that makes a great focal point for your photos. They also add a sort of classy air to the shoot. My favorite instruments to incorporate are pianos, violins, and guitars.
And that's all for now! I really enjoy making these posts so I might make some more in the near future! Stay safe during these trying times!
~Brooke F.